"As a church planter I was looking for ministries that are raising up Hispanic leaders for the church. I looked all over the country and I couldn't find anyone doing this. There's nobody else doing what you're doing. You're it! Destino is raising Latino leadership – one of the single reasons why Destino needs to succeed."

Jesse Elizondo – Two Rivers Bible Church, Gonzales, TX.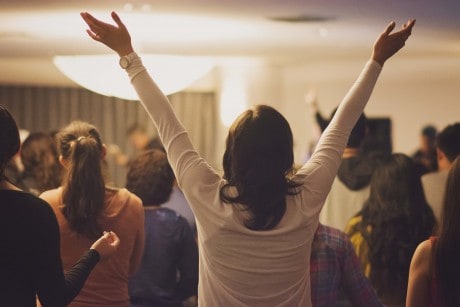 Destino is a ministry of Cru (formerly Campus Crusade for Christ), which has over 60 years of experience reaching college students. We can help you launch a Destino movement on a campus near your church.
Foster a place where:
Latino students can come that will feel like home to them.
They can get connected with other Latino believers.
Enjoy fellowship together.
Learn to succeed academically.
Get involved in the local church together.
Reach the lost together.
Latino students are the largest ethnic minority group on campus, yet they're the least reached segment of the student population. The numbers will continue to grow rapidly for the foreseeable future. Imagine large numbers of these students coming to Christ, walking with Him, and developing as leaders.
What those involved with Destino are saying:
"Reaching Latino students is a Gateway to ushering in the Great Commission."
"If there were more people sharing the gospel with Latinos, there would be more coming to faith"
"I believe that you are the hope for this next generation on your campus. You are the hope for this nation in the years to come. I believe you are the hope because Jesus is the living hope in you. Will you step up and courageously lead with this living hope in you and not miss out?"
Collaborate with us, and together we can reach the next generation of Latino leaders!
We can provide resources and coaching to help you succeed. Please contact us for more information.