In the Latino community, familia (family) is very important. Arianna, a student at the University of Minnesota, found Destino to be an extension of her familia. Here's what she had to say: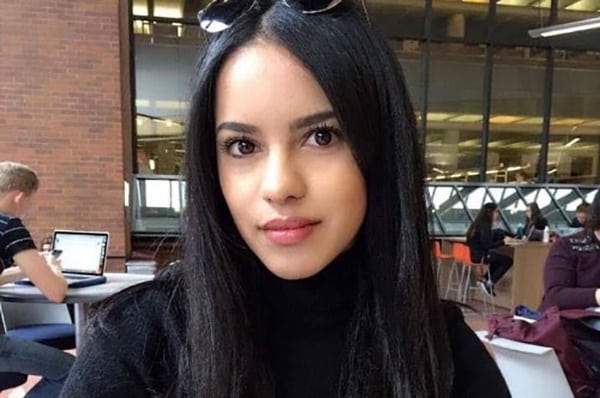 "When I think of Destino, it's like coming home. You're with students who are also Latin American and you share the same similarities, something that we all relate to.
I really like that they [Destino students and staff members] don't pressure you, they're just willing to listen and they're genuine and caring and allow you to be 100% comfortable in your own skin…I am able to tell them things that are going on without feeling judged. I definitely like the community that they've built because I feel welcomed and included.
Destino is a place where you're gonna grow as a person, create strong relationships and learn more about God and how He works in your life without you knowing it. People listen to you and give a little bit of their insight about what the Bible says.
Being with Destino helped me a lot as far as building a relationship with God and realizing that with anything that I do, God is always by my side and I should never feel ashamed despite making mistakes.
Destino made my experience of Minnesota much better. They complemented my life and my journey, and I'm definitely looking forward to continuing to be a part of it."
Because Latino culture is so oriented around family, Rigo and Lauren Rodriguez, Destino staff in Minneapolis, have not just been able to minister to Arianna but her whole family. After meeting them at Arianna's birthday party they've come to church with the Rodriguezes and spent time at their home. Rigo and Lauren are now people they call when they need prayer or a listening ear. God is using Destino staff like Rigo and Lauren not just in the lives' of college students but the Latino community as a whole, helping them to know Jesus and walk with Him!
*Arianna's story was featured in an article about Destino on Cru Storylines. Click here to read the whole article.