Jerry was not happy. During the day of outreach at the Destino Winter Conference, most students go out into the community. But some are asked to stay back at the hotel to intentionally reach out to their friends and family through the internet.
Jerry wanted to go out into the community, but he was asked to stay back and do the digital outreach. Disappointed, he managed to pray, "God, move and use me today; let me do your will and not my own."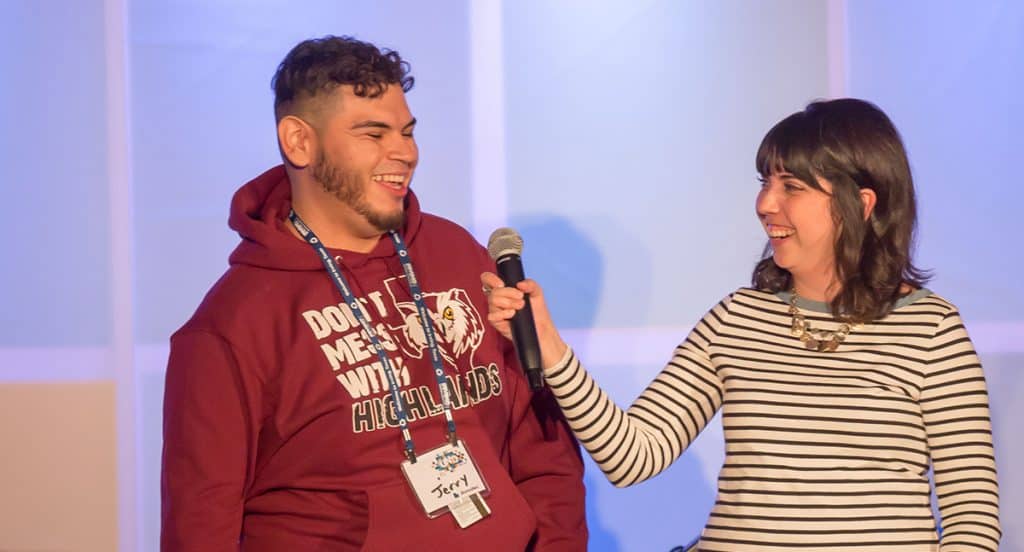 After being trained in some of Destino's digital evangelism tools, God helped Jerry share what he was learning at the conference with friends and family back home. He ended up sharing the gospel with his best friend from childhood, Robert. Robert was deeply touched by the outreach video about how much Jesus loved him. Robert was amazed at how powerful God's love was. Up to this point, Jerry had never been able to have this kind of conversation with his best friend, but he was overjoyed when Robert became a Christian that day! Praise God he uses us in new and unexpected ways when we surrender to his will!